Turn your conservatory into a proper home extension
USE YOUR ROOM ALL YEAR ROUND
ADD VALUE TO YOUR PROPERTY
REDUCE YOUR ENERGY BILLS
Tiled Conservatory Eco-Roofs by Ploughcroft
Our stunning lightweight, tiled conservatory roof replacement turns your existing conservatory into a delightful living space which can be used all year round. Aesthetically pleasing and boasting superior energy efficient qualities.
Conservatories can make a fantastic addition to your home. However, if you are one of those homeowners who invested in a conservatory believing it would bring extra space to your home all year round, you've probably been pretty disappointed! In reality, it's freezing cold in the winter, stiflingly hot in the summer and extremely noisy in windy and rainy conditions.
Our Conservatory Eco-roof, tiled conservatory roof replacement turns your existing conservatory into space you can enjoy all year round. No more draughts, noise or extreme temperature conditions. Our bespoke timber and aluminium roof replacements provide a solution for all conservatories and lean-to style extensions, no matter the shape, size or complexity.
There is no doubt about it, installing a solid tiled conservatory roof to an existing conservatory is definitely the 'must have' home improvement at the moment, but why should you trust Ploughcroft to install yours?
Fully qualified Roofers & Building Engineers

Find Out More

We believe roofing should be left to qualified roofers – whatever the structure! All our roofing specialists are NVQ qualified and work to BS5534 standards. Our qualified building engineers work closely with structural engineers to ensure the integrity of your conversion.


Aesthetically pleasing – inside and out!

Find Out More

We offer a variety of lightweight tiles in a multitude of colours which are suitable for even the slightest of roof pitch and carry a 40-year warranty.

With our tiled conservatory roof replacement system, we can also provide built-in, matching soffit and fascia systems, achieving the look of a real extension to your home. This system can even be fitted with lighting, which contributes to the overall style and flair of your conservatory, adding a definite wow factor to your property.

Why not include a Velux Roof Window to keep the light flooding in? As VELUX Certified Installers, we have a variety of safe, secure and energy efficient solutions, carrying a 10-year warranty.

We will ensure that the internal aspect of your roof conversion also looks the part. By opting for a vaulted ceiling, your transformed insulated tiled conservatory roof will emit the feel of a modern extension, appearing more open and airy, allowing more light to illuminate the room for you to enjoy at your leisure.


Unrivalled U-Value

Find Out More

Our qualified Energy Assessors understand energy loss. We ensure your conversion meets Part L of the building regulations by giving an impressive U-Value of less than 0.18. What's more, we can prove how we achieve this! Meaning your conservatory is guaranteed to remain at the optimum temperature to complement each season's conditions all year round!

LABC Compliant

Find Out More

Our fully qualified building engineers have worked with roof construction for many years. If you are planning to re-roof an existing conservatory with a solid roof, then a Building Regulation Application is required. We look after this entire process on your behalf ensure your conversion meets

Part A (structural)

,

Part L (Insulation)

and

Part C

(Waterproof integrity) of the current building regulations.

No risk of Condensation

Find Out More

We quite simply do it right by producing a full condensation risk analysis. As with any 'fashionable' home improvement, contractors appear who have found ways to cut costs by cutting corners – 'under/over cladding' the existing structure is a prime example. This method is seriously frowned upon by the LABC (Local Authority Building Control) and is not a method ever used by our teams.

Further information can be found in their publication 'LABC Viewpoint: Householder guide to reroofing conservatories and porches' which can be downloaded here.


Your safety in mind

Find Out More

We take health and safety very seriously. We fully scaffold all our conversions for our safety as well as yours. We fully comply with the Construction, Design and Management (CDM) Regulations 2015 which means we put your safety first by managing the whole project from start to finish.


Certified, warrantied and fully guaranteed

Find Out More

As professional roofing contractors, we offer a 10-year workmanship guarantee through the

Competent Roofer Scheme

whilst our tiles carry an impressive 40-year manufacturer guarantee. As

Certified VELUX Installers

, we are also able to offer a 10-year warranty on our VELUX skylights.

A word of caution!
As with any currently 'fashionable' home improvement, there are plenty of people out there willing to provide a cheap alternative which doesn't comply with current regulations. The LABC have plenty to say about the potential pitfalls in their useful publication 'LABC Viewpoint: Householder guide to reroofing conservatories and porches' which can be downloaded here.

For a more comprehensive guide to choosing a reputable roofing contractor, view our FREE GUIDE – 7 TIPS TO CHOOSING A REPUTABLE CONTRACTOR here.

TYPICAL CONSERVATORY ROOF REPLACEMENTS
"The new tiles roof makes my conservatory the room it should have always been"
Benefits of A Tiled Conservatory Roof Replacement
Gives an incredible U-Value of less than 0.18
Creates a living space which can be used all year round
VELUX windows can be installed to give extra light. 10-year warranty unique to VELUX Certified Installers.
10-year workmanship guarantee provided through The CompetentRoofer Scheme with a 40-year manufacturer guarantee on tiles
Will retain warmth in the winter months and keep cool on sunnier days
Eliminates leaks which are often experienced in polycarbonate roofs
No more cleaning of dirty roofs and noise from rain, wind and wildlife
Choice of tile/slate colour with full range of matching fascias, soffits and gutters
Will withstand anything that our British weather throws at it
No dangerous over and under cladding of the existing roof structure
---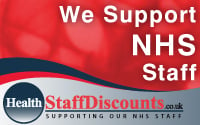 Halifax NHS Discount: 5% discount on our lightweight, tiled, energy efficient conservatory roof replacements. Proof of membership and ID required.
---
Find out more about our Conservatory Roof Replacements in Yorkshire: